When I was pregnant with my son, everyone gave me advice on what I needed.  There were countless lists that stores offered and numerous websites that had these long printouts.  I used them all, and many were very helpful.
We all know the basic stuff that is needed for a baby.  They need a place to sleep.  They need a place to store their clothes and a place for their diapers to be changed.  Babies need a car seat and some type of bag to bring all their necessities when you dare to leave the confines of your home.  Outside of the basics, there is a lot of other stuff out there, and let me tell you I received a lot of it (thanks to amazing friends and family).
So with all the amazing baby stuff out there, here is My List of Must-Haves.
1. Diaper Genie
I first received a used Diaper Genie and was a little annoyed with the entire twisting thing, but then my mother bought me the updated Diaper Genie.  I fell in love!  One place to stick all of those dirty diapers, and it seals away the smell (for the most part).  No more running to the bathroom to throw the diaper away.  I also enjoy the clean white design, which goes well with the nursery theme.
2. Skip Hop Duo Double Diaper Bag
When I decided to look for a diaper bag, there were too many styles and brands to pick from.  I then came across the Skip Hop Duo Double.  Now technically this bag is not technically made for a single stroller, but a double stroller, but I have never had trouble attaching it to my single stroller.  It works out great.  Forget the 16 pockets or the Shuttle Clips that can attach to any stroller, this bag has both a shoulder and cross body strap.  I know this sounds a little odd, but when there is more than one child, a mom needs options.  I also love the gender neutral color and design.  I recommend this to not only first time moms, but even fourth time moms.  And if this is a little too much diaper bag, then the Skip Hop Duo standard diaper bag works like a charm as well.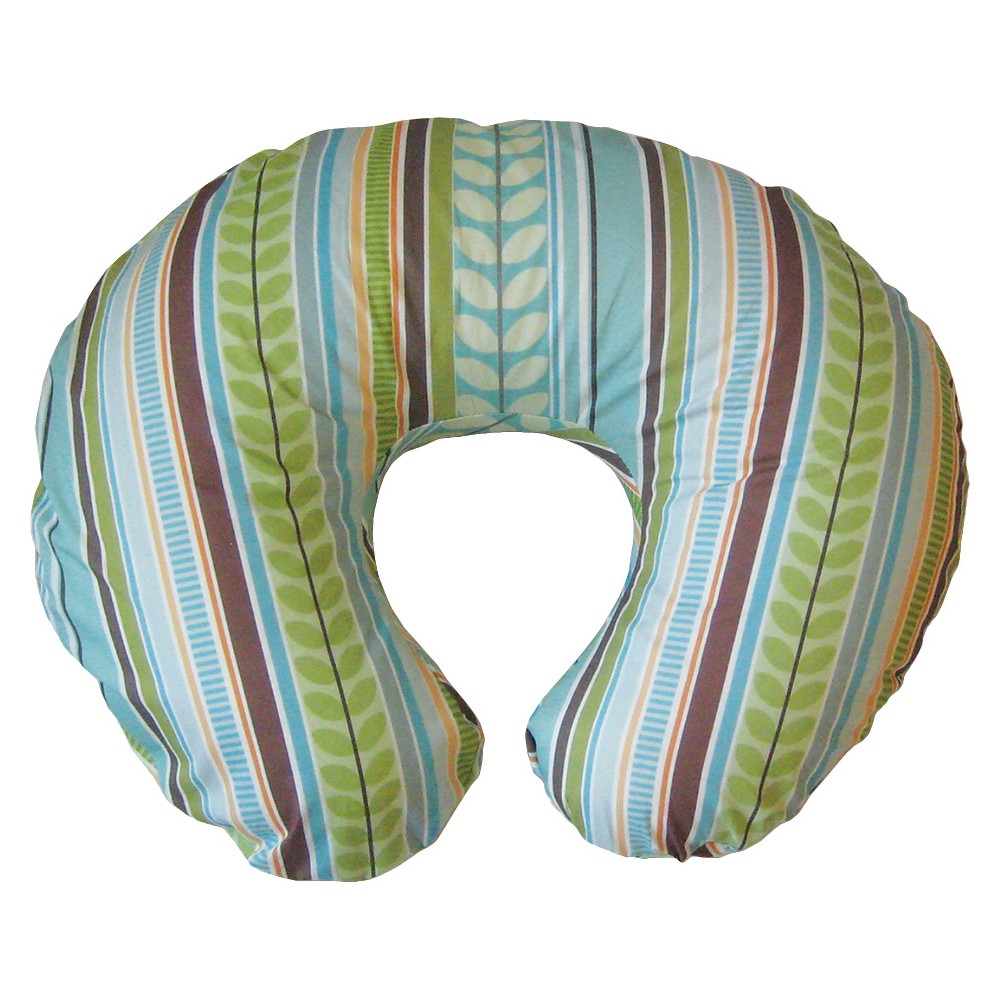 3. Boppy
My sister and I disagree on the Boppy.  She prefers just having a pillow, and I fell in love with the Boppy and how it wrapped around my body.  This pillow made feeding my son (and honestly just reading a magazine) easier and  more comfortable for both baby and mom.
4. Baby Bjorn
The Baby Bjorn is one of many items created to hold the baby close to the mom.  I loved the fit and found it very easy to put on by myself.  I felt my son was safe in it and it made exploring at the beach or even getting the mail, just a little bit more fun.  There are many new convertible models now, with some able to hold children up to 33 lbs.
5. Sleepers
As everyone will tell you, babies grow fast, and boy do they ever.  In the first few weeks, infants live in their sleepers (pajamas).  Carter's sleepers are one of my favorites because they are bright, cheerful, soft to the touch and affordable.  And when your infant is a few weeks old and crying in the middle of the night, the last thing you want to do is try to match snaps up.  I highly recommend the sleepers with zippers (even though they are sometimes hard to find).  They make changing a diaper quicker and easy, and they look cute too.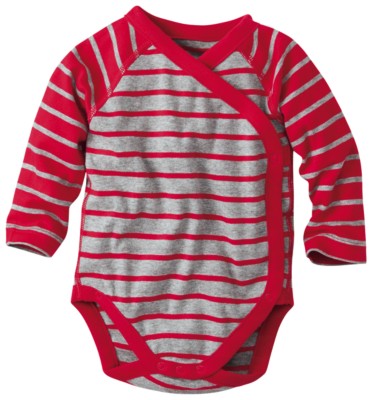 6. Hanna Andersson Organic Cotton
The colors, the textures, the style, Hanna Andersson baby clothing is beautiful.  With the classic lines and simple details, there is just something about Hanna Andersson that sticks out.  The clothing is simple.  The quality of this organic cotton clothing, washes wonderfully and never seems to fade.
7. Mam Pacifiers
Pacifier, no Pacifier, this is a big debate among healthcare professionals, moms, and well, just too many people.  I chose to give my son a "binky" or as my husband calls it a "paci".  I chose the Mam pacifier because with my research, it seemed to have the best record on soothing and not messing up the emerging teeth too bad.  But, when it comes down to it, your child will make the choice of the shape and brand, or maybe won't take one at all.
***One piece of advice, if your child is going to have a "binky", make sure to invest in the clip (otherwise you will be constantly looking for it).
8. Gap Jeans
There is a reason that Gap is known for their denim.  Gap denim is high quality, great washes and wonderful fit.  And Gap denim for infants are no exception.  Now, I know that infants grow out of everything so fast, but I just couldn't resist.  My favorite thing about these jeans are they feel soft to baby's skin.  Many of the less expensive jeans feel rough and irritate sensitive baby skin, but not these.  I highly recommend Gap Jeans for infants.
9. Angelcare Movement and Sound Baby Monitor
This was a gift from my mother and I love it.  This monitor has a sensor pad that is installed under the mattress.  I felt so at ease when I could hear the little beep during the night, that meant he was breathing.  I could hear him when he was crying or just stirring.  And when his brother and sister tried to sneak in to play with him, when he was in bed, we could hear that too.  My favorite is when his sister decided one day to take him out of bed without asking, the sensor went off.  We caught her!!!  It was hilarious.  I really thought I wanted a baby monitor with a camera, but after having this, I really didn't see many benefits to even having a camera on my sleeping child.  I highly recommend this monitor to any new parents.
10. Car Seat Carrier
The one thing every baby is required to ride in is a car seat.  We decided on getting a car seat with a base, so we could easily just snap him in when we took him in and out of the car.  But when we went everywhere we had to lug around the car seat.  Due to my "mommy thumb" using a traditional heavier stroller was not possible.  So, my husband was so sweet and bought this for me (I had been drooling over it for a while).  This frame is only about 13 pounds and was my savior.  You basically put the car seat directly into the frame and it turns into a stroller.  It easily collapses and can be stored in a smaller car.  It is amazing!!!!!
11. Boon Lawn Bottle Drying Rack
Not only do I love the contemporary design and bright colors, but it does its job well.  When I first started washing all of the bottles, I would just leave them out on a towel to dry, but it took for every.  The advantage with this drying rack is that it allows air to flow around the bottles (or anything else you want to dry) and the excess water goes into a chamber under the "lawn".  It's not just a gimic, it really works.
I don't exactly get the whole Sophie thing, but my son loved it.  This was actually the very first baby thing I bought when I found out I was pregnant.  I had seen them and they were so cute, so I splurged.  The shape of it makes it easily to hold as an infant and almost every part of the giraffe can be used as a teether.  It also squeaks and is easily to clean.  There are a lot of copycats out there, but I think the original Sophie is best.  I used to call Sophie my son's girlfriend.
13. Costco Diapers
It is amazing how many diapers, one little baby can go through.  I have used many brands of diapers including Huggies and Pampers.  I am lucky because my son seems to work well in most diapers.  I have been told by quite a few moms that not all diapers fit the same on all babies.  I didn't even realize this before I had my son.  What I ultimately learned was that Kirkland brand diapers were affordable and just as good as the big brands.
14. Damero Diaper/Purse Organizer
Some days my beautiful diaper bag is just too bulky.  I hate the idea of carrying my purse and a diaper bag, and I am definitely not too fond of milk stained purses.  But then I found this Damero organizer.  I fill this bag with everything I need and then place it in my purse (I carry a hobo bag so it has extra room).  If I am using a stroller, it clips to the handle bars and gives me easy access to everything.  When it's time for him to hang out with dad, I slip this out of my purse and he has everything he needs.  My favorite part of this bag is I can use it after baby as well, since it can also be used as a purse organizer.  It's simple, water tight and sooooo useful.  Love it!!